PERSONAL PROTECTIVE EQUIPMENT (PPE)
There are so many potential hazards in all industries be it construction, manufacturing, etc. Personal Protective Equipment (PPE) is one of the workers' primary lines of defense. Each item is designed to minimize exposure to certain risks of injury or illness, as well as the damage caused by those hazards in the event of a mishap.
Every individual work environment should be evaluated for specific and unique dangers, and appropriate personal protective equipment requirements. It's important that workers use PPE that is properly fitted. Each piece should stay on securely without causing discomfort or limited mobility; clothing and other items should not be loose, as this creates dangers for tripping, getting caught in moving parts, etc.
MST stocks good quality and durable PPE which help companies protect their staff from potential hazards. Our products are sourced from reputable suppliers and give value for money. Through its suppliers, MST is also able to personalize worksuits and reflective wear as per customer requirements. 
HARD HATS
REFLECTIVE VEST VELCRO
2 PIECE CONTI-SUIT OVERALL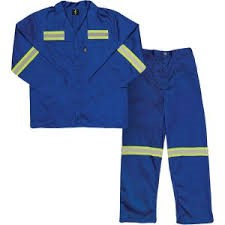 2 PIECE OVERALL WITH REFLECTIVE TAPE
BARRIER TAPE(300MTR ROLL)
.
KNEE LENGTH GUM BOOTS-BLACK
CUT RESISTANCE GLOVES
SAFETY HARNESS
SAFETY GLASSES
SAFETY SHOES